Videos
Accompany us on a factory tour, inform yourself about our product ranges, services and other fascinating topics around DEHN.
Photos
The right for pictures used is reserved by DEHN SE. If the author of a picture is known, he/she shall be mentioned. Please note that the material provided on this website may only be used for editorial purposes (non-exclusive right of use). Unless otherwise specified, pictures shall bear the credit © DEHN. All rights of use – even if the pictures are incorporated into an archive – belong to DEHN. The content and appearance of pictures must not be altered. Transfer to a third party is not permitted.
Photos used for editorial purposes may be printed free of charge, but in case of print media we would appreciate a copy for our records. If pictures are used in films or electronic media, brief notification would suffice. Many thanks in advance.
Commercial use for any other purpose, e.g. for advertising purposes, requires prior written approval from DEHN.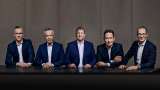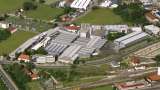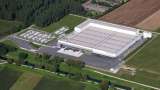 If you require photos in printable resolution, please contact: